Robotic automation can provide tremendous value for distribution and fulfilment operations, but how do you know where to start, what to expect along the journey, and whether your organisation is ready?
In this free-to-view on-demand webinar, Berkshire Grey, a developer of AI-enabled robotics designed to automate supply chain processes, discusses how robotic automation can transform your operations and the potential impact on your business.
By viewing this on-demand webinar you will learn how:
Berkshire Grey's Intelligent Enterprise Robotics (IER) represents a new category of AI-enabled robotic solutions that automate the fulfilment of e-commerce orders, replenishment for retail stores and groceries, and parcel processing for customers.
This holistic approach to robotic automation will create resilient businesses with modern supply chains that can succeed now and into the future.
Other organisations are looking to deploy AI-enabled robotic automation to deliver a better end-customer experience with improved ROI.
Meet the speakers: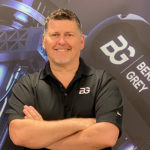 Neil Berry, general manager and senior vice president – EMEA, Berkshire Grey
Leading the company's expansion into Europe and other global markets, Neil has a proven track record in high-growth international strategies and execution, with a passion for customer success. Neil meets with numerous supply-chain executives across Europe to discuss their challenges and how AI-enabled robotic automation can provide an alternative solution whilst delivering improved ROI.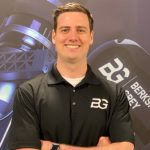 Lucas Irving, head of solutions – EMEA, Berkshire Grey
Lucas' team's primary responsibility is to work with prospective and existing customers to uncover and understand their operational challenges and work to define and develop an end-to-end solution to meet Berkshire Grey customers' requirements. Lucas is a chartered engineer and member of the Institution of Mechanical Engineers and holds a first-class honours degree in manufacturing engineering from the University of Nottingham. He has a wealth of experience in robotics, automation, and machinery safety from his time at ABB, and has publications from his work developing robotic solutions for the aerospace Industry.
Meet the host: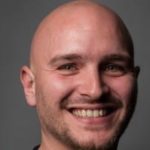 John Thornton, editor, Robotics & Innovation
John joined Akabo Media in August 2019 and has worked in B2B publishing for eight years, editing engineering technology titles serving a multitude of business sectors. Currently editor of Robotics & Innovation and City Transport & Traffic Innovation, John co-ordinates the day-the-day operations of both titles, using independent editorial content as a platform to bring buyers and sellers together via print and online.  John also serves as a chair for the annual Road User Charging Conference in Brussels and can be found breaking news stories throughout the halls of Akabo Media's industry-leading exhibitions.