Developer of autonomous inspection and industrial robotics Percepto has launched its upgraded 2022 Autonomous Inspection & Monitoring (AIM) platform and its new air mobile drone.
According to Percepto, it offers the only end-to-end solution powered by AI to collate and streamline all visual data for accurate actionable insights.
AIM 2022's newly launched insight manager is designed to deliver AI-powered packaged solutions for sector-specific use cases, such as solar, mining, energy, oil & gas and other industries. Percepto added its AI change detection framework offers unified visual data and critical business insights for each of the sector-specific solutions.
AIM 2022 can be integrated with autonomous drones and robots as well as other visual data collectors, now including DJI drones, and fixed cameras. Reports and insights are automatically generated based on the combined visual data. Disseminated to relevant stakeholders on any mobile device, issues and faults are geotagged and displayed on a map, enabling effective action before escalating into more serious problems.
The Drone-in-a-Box (DIB) firm also introduced its new Percepto Air portfolio to support the enhanced platform, which aims to address the diverse needs and increasing demands of the market.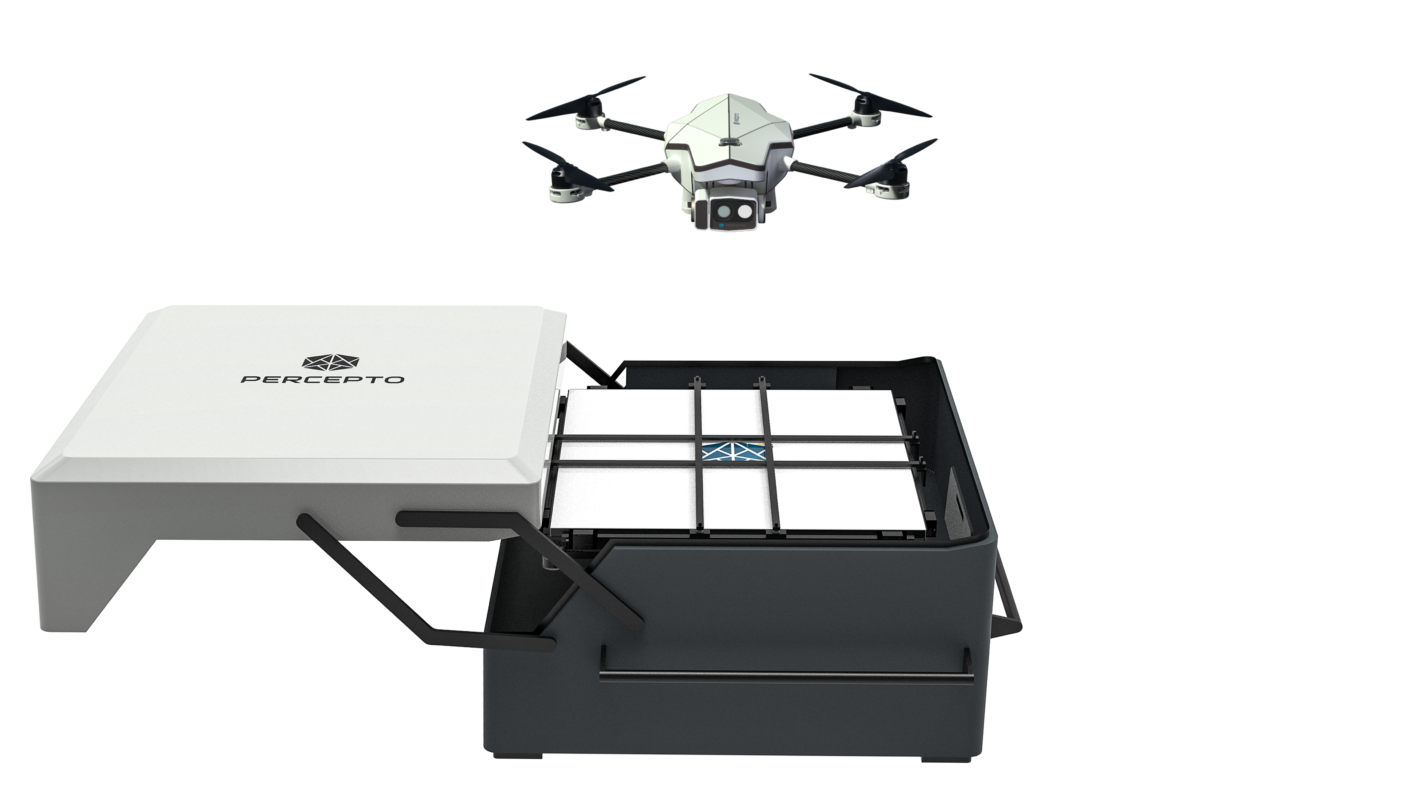 Percepto Air Max will replace the Sparrow system, and will operate in the large mining, oil & gas, and energy sites. Designed to inspect and map complex industrial environments where the highest accuracy and durability are critical, Air Max is also the only DIB with an Optical Gas Imaging (OGI) camera.
While, Percepto Air Mobile is a new, more compact and lighter-weight model for smaller sites or organisations taking their first steps with a drone-in-box program. It is built for linear inspections, such as pipelines and power lines, and can monitor short-term projects across multiple sites including construction
Percepto Air Max and Air Mobile drones are both stored permanently onsite within respective bases. These encasements are designed for infrequent maintenance and protection against extreme environmental phenomena, such as hurricanes.
"Percepto AIM 2022 and the new Percepto Air line of drones, together with the most advanced change detection solution, alert and prevent failures and downtime within diverse use cases across many industries," said Percepto CEO Dor Abuhasira.
"Percepto AIM provides the most advanced and comprehensive enterprise inspection software that offers a complete data workflow – from capture to insight. With Percepto Air Max and Percepto Air Mobile, companies have a range of options to choose from depending on the size of their facilities and the flexibility needed to deploy drones."
Read more: Percepto appointed to FAA committee for BVLOS flights