By viewing this webinar you will learn:
How interactive applications accelerate the growth of fully automated processes from commercial kitchens to car factories
Why Android is becoming a preferred architecture for the factory floor
How Elo's unified architecture supports digital transformation and smart factories
How Elo's ecosystem of devices are purpose-built to work together and streamline the communications of controls deployed across enterprises
Meet the speakers: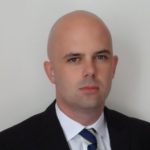 Jim Foster, regional sales manager, Elo
Jim is one of Elo's regional sales managers covering the UK and Ireland, based in Manchester, England. Originally starting in tech support and later moving into sales, his background is from the cash processing/payments industry with experience across EMEA. Jim has been with Elo for two-and-a-half years and focuses on retail, kiosks, industrial, OEM, gaming and retail markets.

Paul Futter, director of product management, Elo
Paul is director of product management for Elo's components business, based in North Carolina, USA. He holds an electronics engineering degree from the University of Warwick in the UK and has been with Elo for nine years. Paul has held several roles within the R&D and sales organisation, including working on architecture and advanced development. He is a technical expert in his field, to say the least, and his experience and product knowledge are heavily relied upon throughout both of Elo's OEM sales and R&D teams.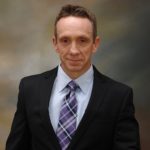 Brian Atwood, director of sales, Elo
Brian is director of OEM sales and industrial/gaming business development and is based on the east coast of the USA. Brian holds and electrical engineering degree from Tufts University and has been with Elo for seven years. Brian has spent over 20 years holding sales and product marketing positions in the semiconductor Industry and brings his expertise and focus to Elo in the OEM space.
Meet the host: