Automation is no longer a luxury – businesses need to innovate constantly and remain adaptable in order to survive and expand. The pandemic, trade tensions, supply-chain issues, geopolitical unrest and worker shortages of recent years have made the need for automation even more obvious. But where to start? Here, Robotics & Innovation Magazine presents the key automation trends to look out for in 2023…
Simon Woodward, Head of Accelerated Innovation and Digitalisation, DHL Supply Chain
With the prospect of 2023 being shaped by increasing cost of living and the threat of recession, customers will understandably be looking for efficiency gains and cost saving measures. This is going to make warehouse automation and robotics even more appealing, especially when you take into consideration the ongoing labour shortages experienced in many industries.

In 2022 we saw robotics go from proof of concept to a fully embedded way of operating across our business. Early adopters from our customer base are now well placed to realise the benefits, particularly throughout peak trading. So, in 2023, I expect demand to rise and access to modular automation will quite rightly become an expectation from colleagues and customers.

One key new trend highlighted in our DHL's Logistics Trend Radar is 'Everything-as-a-Service'. As we deploy robotics, one enabler will be the rise of the rental model, whereby customers can access their logistics partner's investment. That means no capital expenditure or risk and the delivery of financial benefits from year one. Ultimately standardisation and scale will help logistics companies towards full transactional pricing for robotics. The continued rise of Internet of Things devices giving visibility of assets and shipments within facilities and across the supply chain will support new business models.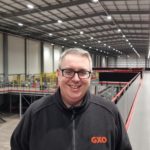 Alex Stinton, Digital Model Realisation & Continuous Improvement Leader, GXO
As technological innovation has evolved rapidly in recent years, so has the adoption of automation in warehouses. With companies increasingly embracing automation to tackle repetitive tasks such as picking, at GXO we're asking how do we take this to the next level? I believe a key automation trend is the increasing importance of automation in data and decision-making. By capturing and processing large amounts of data, behavioural patterns and other criteria, we can automate routine decisions, increasing both efficiency and accuracy, very cost efficiently. It goes beyond using technology to execute mechanical tasks, allowing teams to think faster and smarter.
For example, it's possible to use automation to track error patterns and minimise human intervention. An AI-based vision system has helped GXO cut picking errors by 75% by using a camera to continuously capture inaccuracies and create algorithms to learn the actions of the operator. It applies these learnings to autonomously minimise downtime by resetting the machinery automatically, improving availability and performance. Colleagues, who previously spent over 40 minutes per day inspecting equipment and detecting issues manually, are now freed to focus on greater value-added activities.
What's more, with automated data capture, delegation is facilitated as the whole team can work from the single source of truth, allowing colleagues to proactively take responsibility for certain tasks. Employees are empowered, increasing efficiency on the warehouse floor and the additional autonomy improves team morale.
Dave Weston, Chief Technical Officer, TechPoint
A key trend that will impact industries in 2023 is Industry 4.0 and 'lights-out manufacturing'. Lights-out manufacturing, also referred to as a 'dark factory', refers to a fully automated manufacturing process that can run with limited human supervision, where machines make decisions and judgments on quality to defined industry standards. This brings critical advantages such as increased productivity, lower lead times, reduced labour costs, and improved efficiency as factories can run 24/7.

Given the uncertainty around global supply chains, lights-out manufacturing could enable a resurgence in on-shoring. As more UK manufacturers adopt dark factories, improved turnaround could enable businesses to re-shore to the UK. This practice could also mitigate surging energy costs by removing this reliance on long-distance transportation. As the factory is fully automated, it negates the advantage of lower labour costs typically associated with offshoring as headcount can be reduced.

While there is still a long way to go before a fully automated lights-out factory can be rolled out at scale, 2023 is the year in which these advanced technologies will become increasingly popular given the supply-chain challenges around the world.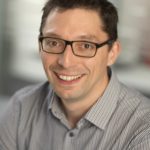 Chris Roberts, Head of Industrial Robotics, Cambridge Consultants
My prediction for 2023 is that we'll start to see an increasing use of data gathered by robots and automation. Analytics of this data will be available in real time – fuelled using increasingly capable, smaller low-power edge devices. AI will continue to have an effect on robots, as they start to interact more intelligently and make better, more autonomous decisions.
Up until now a lot of the information flow has been one-way – people have been training and informing the robot design. Going forward, I expect so see some of that information going in the other direction – data gathered by the robot informing the actions of people. For example, in agritech, I can imagine that a robot weeding a field is also collecting data on irrigation and sharing this with the farmer. Or perhaps data on automated dispensing of fertiliser is passed on to water companies so they can know when to expect increased run-off into streams and rivers.
Medical robotics are usually not autonomous at all, but I can imagine the use of motion data from them to suggest improvements to surgeons based on empirical evidence from hundreds of operations. For example: "You usually do the steps in this order, but other surgeons have found outcomes are improved by 5% if you do them in the opposite order".
Very few new products in 2023 are entirely physical or entirely digital, and I expect a tighter integration between the two, with data leading to insights in both directions.
Mark Yeeles, Vice President, Industrial Automation, Schneider Electric UK & Ireland
With financial and market uncertainty carrying on into 2023, businesses will have no option but to optimise operations – to combat energy shortages and price rises. Restructuring and unifying data will enable this optimisation, integrating disparate data points across different business units to gain a single view. This will allow organisations to compare multiple data sources, pinpoint areas to drive efficiencies, reduce waste, and boost profit margins.

Through a best practice approach in our factories and offices, we have proved that optimisation and sustainability go hand-in-hand. Thanks to automation, we reduced the energy bill at our Paris HQ by 79%. Meanwhile, at our Coventry site, the team has been able to use resources more efficiently and eradicate gas usage, using a building management system for desk booking that helps to reduce energy waste in unused areas. What may have seemed like small cost savings in the past will now be more important than ever for businesses going into 2023.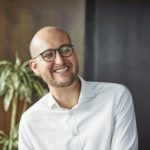 Tom Lakin, Consultancy Practice Director, Resource Solutions
This is an exciting time for AI as new tools enter the market and raise the bar in terms of quality of automation. Able to automatically generate human-like text from simple prompts, ChatGPT's use cases in the workplace are broad – from content creation through to customer service – and as the technology matures, its utility will only increase.
That being said, businesses adopting AI to improve efficiencies need to consider the ways in which having a non-sentient tool join the workforce could negatively impact brand reputation, require new and unproven skills from existing staff and fundamentally alter the world of work.
Like augmented reality and Deepfake technology, AI opens a pandora's box of ethical challenges, first and foremost because the copy it creates has no credited author, and therefore little accountability to accurately report on the truth. Words, be it white papers, blogs or collateral may therefore become meaningless and inauthentic. Employees will have to work twice as hard to sound genuine and separate the content they generate from that of mass-produced chatbots.
As AI becomes more mainstream, the value of technical skills is also put into question. Although the shortage of tech skills isn't going away anytime soon and certainly won't be levelled out by the mass layoffs taking place right now, the demand for tech skills may diminish further down the line as processes become more automated.
James McCarthy, Manufacturing Lead, UK&I, Zebra Technologies
This is undoubtedly one of the most exciting times I've seen in the manufacturing space. There are some fast developing trends – from the integration of robotics automation on the warehouse floor in the form of autonomous mobile robots for materials movement, to machine-vision systems for presence/absence, quality and compliance checks and the rollout of 5G for optimal connectivity and information sharing. But it's the integration of automation with the workforce which excites me the most. Automation, though not new to manufacturing, is being accelerated with the arrival of new technologies, regulatory and compliance requirements, and shifting consumer expectations.

Manufacturers will take tangible steps to create intelligent factories – some with Industry 5.0 features – to empower connected front-line workers to drive decisions that enable operations to achieve sustainable just-in-time production and fulfilment. Alongside building their workforce, manufacturers will turn to technology and automation to augment human labour to improve processes and efficiency. Automotive decision-makers want to invest in technologies to digitise operations and supply chain, capture manufacturing data, and reinforce safety.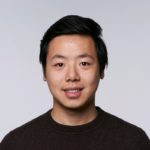 Max Cao, Co-Founder, Jacobi Robotics
The main driver for robot automation in 2022 was increasing pressure from labour shortages in sectors that have traditionally relied on human labour, such as manufacturing and logistics. Despite economic uncertainties, this will continue in 2023, though I expect a greater focus on brownfield automation over building new greenfield sites. This is especially true for logistics, where companies will shift from pilot projects to deployments at scale. Continuing from 2022, the supply-chain sector will remain the sweet spot for new robot deployments, in part due to a recent technology maturity inflection point. While hardware is continuously improving, intelligent, adaptable software is the key enabler for high-reliability robot deployments at scale.
This article was first published in the March 2023 issue of Robotics & Innovation. Read the original article.