Why are more businesses looking to move manufacturing operations from overseas back to the UK? And what roles will robotics and automation play in building a more resilient domestic manufacturing sector? Ursula O'Sullivan-Dale reports… 
With recent geopolitical tensions and the Covid-19 pandemic highlighting a lack of resilience in global supply chains, the idea of transferring production back to a company's country of origin – known as reshoring, or back-shoring, manufacturing – has gained momentum with many major global corporations.
Some of the potential benefits of reshoring include economic growth in the home country, reduced environmental impact and shorter lead times. Globalisation has likewise led to supply chains becoming increasingly complex in recent decades; such vulnerabilities have led industry groups, such as Make UK, to call for increased efforts to reshore manufacturing to the UK.
Such calls suggest that reshoring operations to the UK, which has seen a clear decline in manufacturing output since the latter half of the 20th century, could unlock billions in international investment and help address the pressing gap in manufacturing skills present in the UK workforce. Last month, market intelligence firm S&P Global reported a deepening downturn in the UK's manufacturing sector based on accelerated decline in output, employment and new orders. While firms weigh up the pros and cons of this approach after decades of reliance on cheaper offshore labour, robotics and automation are poised to play a crucial role in addressing some of these companies' biggest concerns.
This is especially relevant to the UK context as, according to the International Federation of Robotics' World Robotics Industrial Robots 2022 report, many European countries, such as Germany, Sweden, Slovenia, Sweden, Denmark, Netherlands, Italy and others, are all outpacing the UK in terms of robot density. Despite its strong international standing in terms of research and commercial opportunity, the UK currently has a robot density of just 101 units per 10,000 workers, which is far below the global average of 126, and the lowest of the G7 nations.
Much of the UK's early economic development was attributed to its manufacturing strength. However, reticence to invest in robotics and automation remains, with this resistance to new technology having roots as far back as the Luddite protests of the 19th century. This hesitancy comes from a range of long-standing and emerging problems, but it is important to understand the role these technologies will play in incentivising companies to reshore operations, and in ensuring the success of these endeavours.
No pain, no gain
One of the most obvious benefits of automating operations is growth in productivity, regardless of geographical or economic context. With economic growth at the top of the UK's political agenda, Mikko Salminen, director of Visual Components, explains that robots will be critical in encouraging major manufacturers to reshore their operations, and thus promote growth.
"Organisations throughout a cross-section of industries are becoming aware of how robots, or collaborative robots (cobots), can work in partnership with humans to take care of the monotonous, repetitive, boring or dangerous tasks to improve accuracy, efficiency, safety and decrease costs," says Salminen. "Now, there are robots and cobots that can even identify the different raw materials required to fully assemble a device such as a mobile phone or tablet, avoiding the need for humans to sift through various components."
For employers and employees, he adds, this means that the generation of opportunities will be more productive and innovative, both through organisations' "use of robots and cobots and by undertaking higher value work" due to the cost and time savings made by not having people complete labour-intensive tasks.  
Salminen believes this is "incentive enough" for companies to pursue reshoring as a viable business option, as "the repetitive tasks that were once cheaper to outsource to other countries have become much more cost-effective to complete in the place of origin, particularly among high labour-cost countries such as the UK, Finland or Denmark".  
Adding to how productivity-related incentives from the use of robotics and automation could encourage firms to reshore operations, Dr James Law, senior innovation fellow at Sheffield Robotics, says: "The potential opportunity of newer technologies coming through in robotics and artificial intelligence (AI), which allow organisations to automate small parts of their processes, and do so at a lower cost, will therefore, hopefully, tackle barriers and concerns such as slow returns on investment, which has been an issue in the past."  
On overcoming cost barriers to automation to incentivise the technology's use as part of the reshoring process, Amit Chadha, CEO and managing director of multinational engineering services company L&T Technology Services, points to the advantages of robotics in manufacturing, which include enhanced speed, cost-effectiveness, and accuracy.  
"However, manufacturers often encounter challenges with technical difficulties during the initial stages of implementing robotic processes, particularly with spot-welding, coating and drilling," says Chadha. "In this instance, companies can introduce end-to-end robotics services to optimise production and reduce or eliminate errors by assessing the feasibility of the industrial layout and refining the work path for man-robot interaction before assembling the workspace."  
According to Chadha, this proactive approach enables process designers to identify and address potential issues in advance, minimising costs, and shortening the production cycle.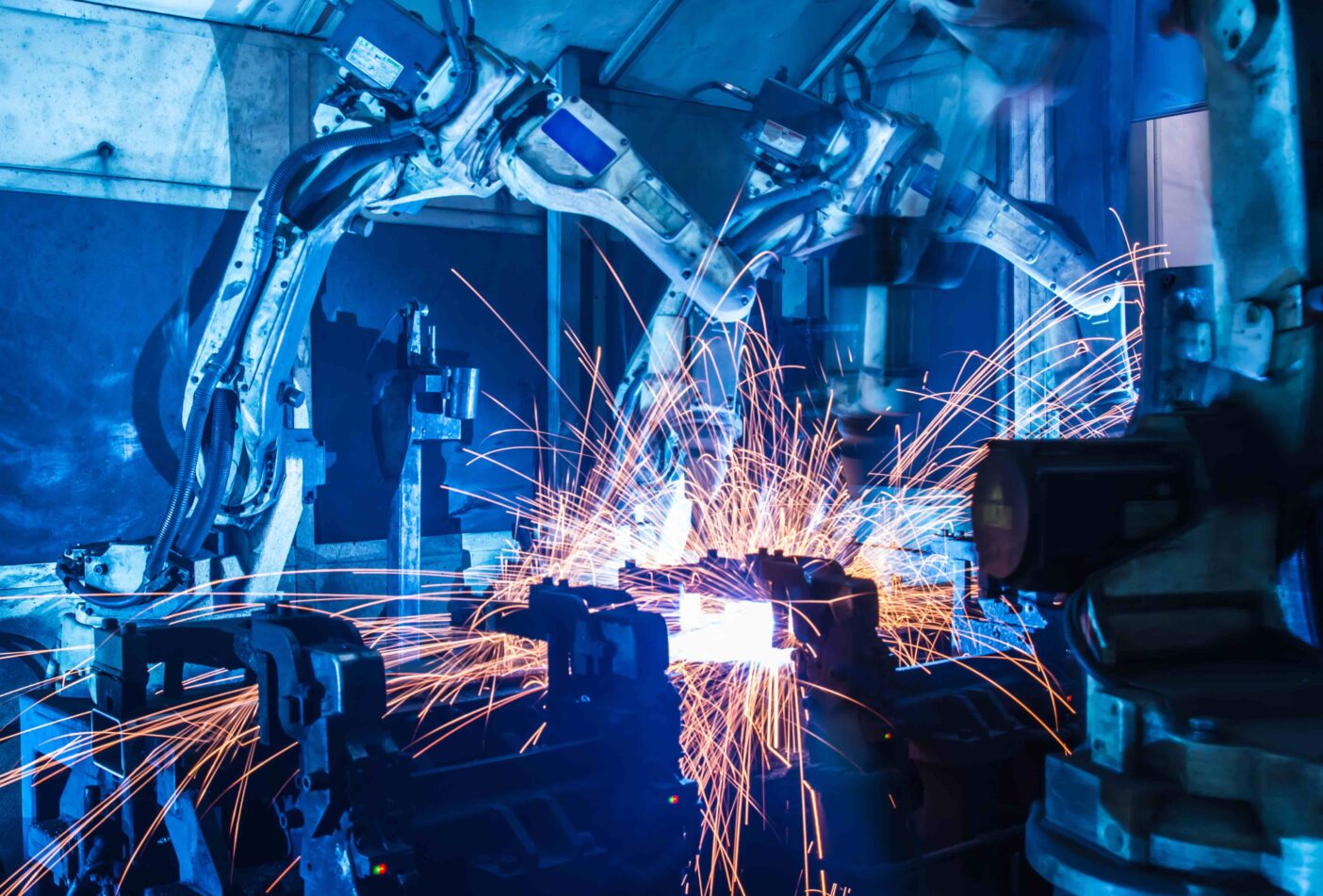 Breaking the chain 
The growing complexity of supply chains amid a rise in globalisation, with some chains spanning across several countries or continents, is a key element of the reshoring debate. This interdependence, Laura Capper, head of manufacturing and construction at banking group Natwest, says, "has brought tremendous benefits and exposed us to vulnerabilities that have rippled across continents at staggering speeds", which, as a result, means "many manufacturers are re-assessing their supply chain and are considering onshoring, reshoring or nearshoring their production to mitigate from ongoing volatility and instable global markets". Capper believes robotics and automation will be key enablers to allowing manufacturers to reshore, based on their ability to "reduce costs, enhance competitiveness, improve quality, all while leading to huge productivity gains". 
Building on the value of re-assessing supply chains and geographical implications on a business' commercial viability, Nick Wagstaff, vice president at procurement and supply-chain consultancy Proxima, adds: "From a logistics point of view, organisations are now asking themselves where their goods are coming from.  
"The series of global disruptions made it obvious that heavily relying on one geography, such as China or Taiwan, for supplies is incredibly risky. Robots bring several benefits to the table, and as businesses look to reshore their processes, robotics will play a critical role in quality management, cost control and risk reduction."  
The consistency of robotic systems, Wagstaff believes, helps organisations ensure they can deliver the same quality items day in, day out. What's more, despite high initial investments that can come with implementation, in the long-term "the cost of technology is much cheaper than manual labour and results in overall productivity gains", making reshoring more commercially attractive by eliminating supply-chain and quality risks. 
Skilling spree 
Traditional forms of manufacturing with limited automation of processes rely on a different skill set compared to those needed for either semi- or fully- automated production lines. Law comments that the ongoing need to prepare the workforce with the right skills to operate new and emerging technologies represents both a challenge and an opportunity.  
This is because, he says, new systems and techniques can be used for more bespoke forms of manufacturing, which could, in turn, help the UK to cultivate a highly skilled workforce. Law sees clear potential in "how we develop those skills and develop the people that are going to be creating and operating these kinds of systems in the future", which should be encouraged "all the way through from primary-level education through to looking at rescaling the existing workforce".  
What's more, he notes that, "from some manufacturers that we've been in discussion with, they're actually very keen to upskill their current workforces, because they see a real opportunity for them in providing more kind of meaningful and interesting work".  
As automation becomes normalised throughout productions lines, emphasis on employment will move from a large number of manual labourers to "fewer, higher skilled workers, able to work with sophisticated technology", as James Crayton, partner and head of commercial at law firm Walker Morris, explains. According to Crayton, workforce demographics are also a useful metric for determining how successful reshoring activities have been. For example, the changing environmental impact of produced goods can be measured, as can "the makeup of the workforce supporting that reshored activity – if it is driving increased productivity then we would hope that fewer but higher skilled and higher paid workers would be involved in the manufacture than would previously have been the case". 
Make it or Brexit? 
Reshoring decisions present difficulties to company decision-makers, especially if they are perceived to be back-tracking on previous offshoring choices. For example, the economic context, workforce capability or facilities availability in home countries may have changed significantly since the initial decision to offshore operations.  
Considering this, the UK's departure from the European Union has added a layer of complication to what is already a diverse and multi-faceted issue for UK manufacturers. There are now ever-changing and increasingly complex regulatory changes, additional trade barriers and labour shortages with which to battle. Nik Nikolas, founder and CEO of Covelent, sees both benefits and challenges to this: "On one hand, potential trade barriers and labour shortages could increase the cost and complexity of manufacturing. On the other hand, these changes could also motivate companies to reassess their supply chains and consider reshoring."  
Here, Nikolas thinks robotics and automation will play a crucial role. By boosting productivity and reliability, these technologies can not only offset potential costs associated with reshoring, but also embed resilience into supply chains amid ongoing trade uncertainty and "provide powerful tools to navigate this complex landscape". 
The availability of migrant visas, impacted by Brexit, is likewise important to reshoring or nearshoring efforts. Duncan Robertson, CEO of robotics company Dogtooth Technologies (a member of non-profit manufacturing organisation Made in Britain), points out that various industries, such as agriculture, will "continue to depend on migrant labour", meaning the availability of visas directly impacts potential productivity.  
Moreover, he says that robotics and automation "will gradually reduce the need for migrant visas over the course of the next two decades", which is an important consideration for firms considering reshoring. 
Labouring the point 
The cost of labour is another major consideration in the reshoring conversation, even when thinking about automating systems to reduce human involvement in menial or repetitive tasks. This is because, of the 10 most productive countries in the world, in terms of manufacturing output, one-third belong to the middle-income group: China (upper-middle), Indonesia (lower-middle) and India (lower-middle). The rest belong to the high-income group: UK, USA, Japan, Germany, South Korea, Italy and France. Of the 10, China is the dominant producer, accounting for 28.4% of total output, according to WorldPopulationReview.  
Though China, India and Indonesia might be more competitively priced economies, some of the advantages around lower costs have become less and less significant in passing years. This is because other business benefits, such as the accessibility and ease of local supply chains, improved lead times and communication and more consistent quality are all major considerations amid increasing demand.  
Wagstaff refers to how this connects with the concept of 'right-shoring', which he defines as "contemplating aspects such as the 'right' place to have resource and having the 'right' people at the 'right' place". He believes that automation can simplify this decision-making process as, "previously, businesses would have chosen specific geographies with low cost, but with automation, localised specialities become redundant, as the automated system can be located anywhere".   
A tendency in the UK to invest in people "rather than invest in capital", as Law explains, means "we've offshored a lot of work as we are interested in investing in people, leading us to invest in overseas and offshore our production". However, Law sees opportunity in the use of robotics or automation to help business re-think the use of offshore labour, given that "robotic solutions that can handle some of the processes in the UK, and thus might help us rethink that and bring some of that market back".  
Adding to the importance of developing a strong domestic workforce in the face of global competition, Robertson explains the benefits of automation in the context of soft food production: "In practice, seasonal agricultural workers are usually migrant workers and availability is limited, making it difficult for UK soft food producers to thrive and increasing our dependency on imported food."  
He expands on this, adding that robotics and automation can reduce the competitive advantage of overseas producers that have greater access to lower-cost labour and "allows UK producers to produce more food domestically".  
Making headway 
A report published by e-commerce fulfilment provider ShipBob and research partner CensusWide found that 40% of British brands surveyed plan to move manufacturing to a domestic setting in response to costs of shipping to the USA, and that 38% believe one of the best ways to grow their business would be to reshore manufacturing. The findings of the survey demonstrate a clear appetite for transferring manufacturing operations from overseas, with the role of robotics and automation in advancing these processes likewise becoming apparent.  
Capper concludes that, "while the UK has not invested as much in technology as other manufacturing nations, and we lag behind our G7 peers, this should not preclude us from being ambitious in deploying automation across the UK". She expresses that the increased availability of automation for businesses of all sizes means that, even with labour costs increasing, the business case for reshoring is much more attractive than it has been previously. 
This article was first published in the July 2023 issue of Robotics & Automation Magazine. Read the original article.