Learn how to achieve low-cost manufacturing automation with virtually-designed collaborative robots (cobots) using PTC-owned company Onshape's Software-as-a-Service and product development platform, which utilises, data management and collaboration tools.
In this on-demand webinar, Vaibhav Boricha, director of British cobot solution provider and integrator VIKASO, and Neil Cooke, director of technical services at Onshape, explain how VIKASO engineers use Onshape's cloud-based system to design its products and collaborate on documents in real time anywhere in the world while saving 50% in costs!
By viewing this webinar you will learn how VIKASO uses Onshape to:
Disrupt the manufacturing industry with low-cost automation for manufacturers of all sizes
Deliver cobots to its customers in a personalised, lean way
Manage its data in real time
Collaborate in design
Accelerate time-to-market
Mitigate IP risk
Meet the speakers: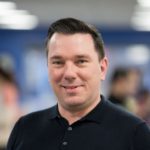 Neil Cooke, director of technical services, Onshape
Neil holds a degree in mechanical engineering from the University of Leeds and has spent most of his working life in the CAD industry. He has an in-depth knowledge of the sector, understands the issues that engineering companies face every day and the many pitfalls related to file-based CAD and PDM systems.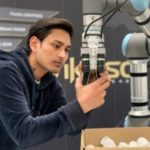 Vaibhav Boricha, director, VIKASO
Vaibha has 10 years of experience in manufacturing and has led numerous projects introducing cobots for process automation. Being a part of the British Standards Institution committee, Vaibhav plays an active role in shaping standards such as ISO/TS 15066, which are core to the use of cobots.
Meet the host: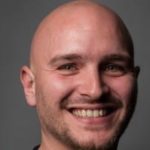 John Thornton, editor, Robotics & Innovation
John joined Akabo Media in August 2019 and has worked in B2B publishing for eight years, editing engineering technology titles serving a multitude of business sectors. Currently editor of Robotics & Innovation and City Transport & Traffic Innovation, John co-ordinates the day-the-day operations of both titles, using independent editorial content as a platform to bring buyers and sellers together via print and online.  John also serves as a chair for the annual Road User Charging Conference in Brussels and can be found breaking news stories throughout the halls of Akabo Media's industry-leading exhibitions