UK robotics company Cyberselves has secured a spot in the finals of a global robotics competition which could see them win a share of US$8m (£5.9m) to further develop its telepresence technology.
Cyberselves' systems allows humans to 'teleport' into a robot and control it. The human operator can see, hear and feel through the robot, allowing them to perform tasks from a distance. The team believes the technology could provide remote support in hazardous environments, for telemedicine and space exploration.
Cyberselves is one of only two UK companies to have made it into the finals of the Avatar XPRIZE competition, which focused on the development of an avatar system that will deploy a human's senses, actions, and presence to a remote location in real time.
During the semi-finals, which took place in Miami in September, each avatar system was challenged to carry out three tasks: complete a children's jigsaw puzzle of farmyard animals, grab and raise a wine glass in a toast with a human companion, and lift a vase to feel its texture. The systems were judged on their ability to execute the tasks whilst conveying a sense of presence for the human operator and the person with whom the robot interacted.
Daniel Camilleri, co-founder and chief technology officer at Cyberselves, said: "We are incredibly proud to have made it into the finals of the Avatar XPRIZE. Our Teleport app makes the remote operation of robots both powerfully effective and functionally simple.
"With a smart phone, browser or VR headset, the user can take remote control of any robot in a way that is intuitive to the human body. The system has already been integrated with underwater ROVs, land-based UGVs and humanoid social robots.
"Sending signals through our cloud-based, low-latency communications platform, Animus, a movement made by a human operator in Europe could be carried out almost simultaneously by a robot in the United States. This seamless functionality is what makes the technology so promising for numerous real-world applications, from inspecting offshore wind farms to supporting disaster recovery."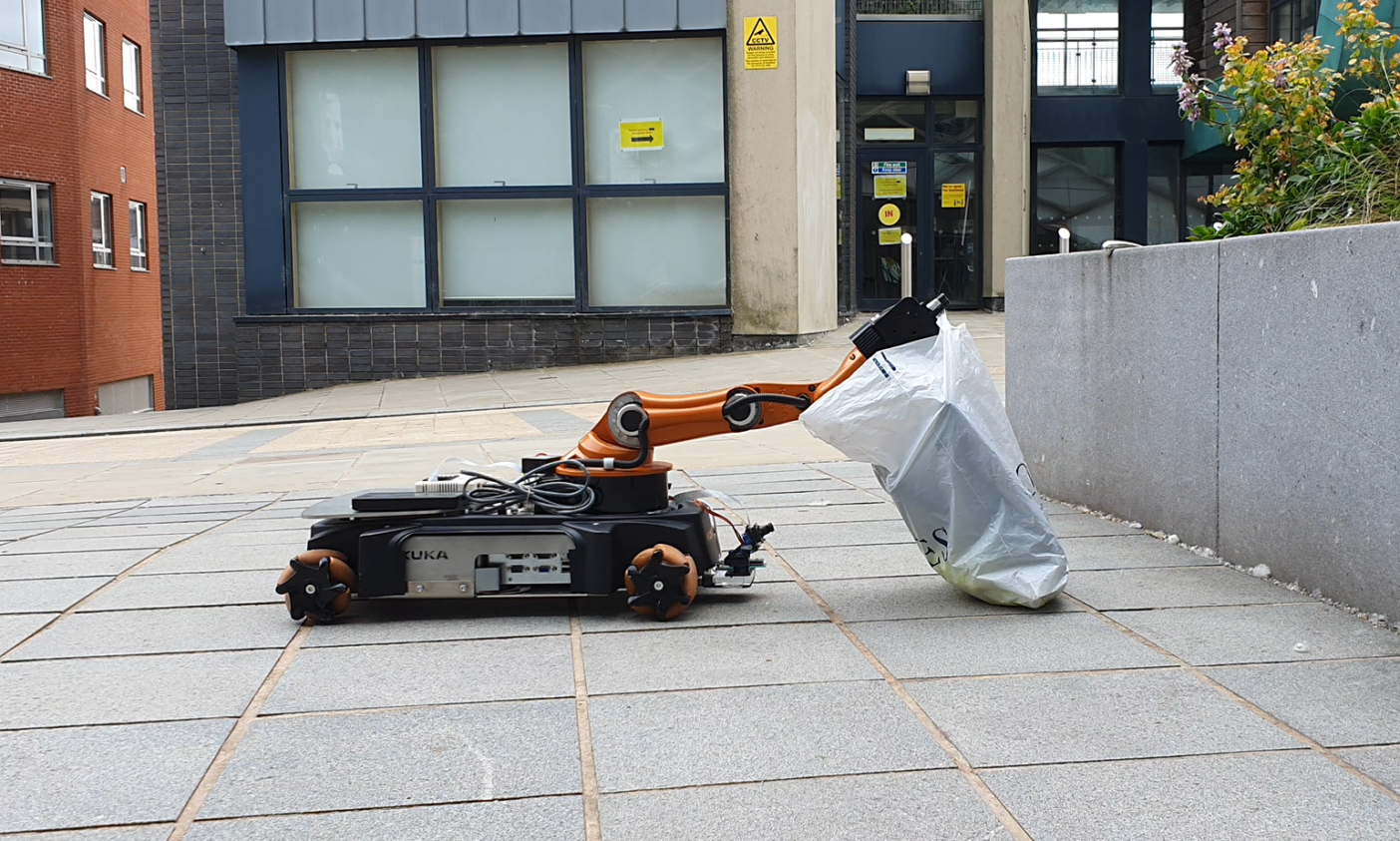 A combination of cloud robotics, VR, AI and haptic feedback makes the long-distance immersion possible. Cyberselves was also commended for the versatility of its 'Teleport' application, which can be used on any robotic system.
David Locke, executive prize director of the ANA Avatar XPRIZE, said: "We're thrilled to announce the finalist teams moving forward in the ANA Avatar XPRIZE. The cutting-edge technology we witnessed at semi-finals testing has the potential to entirely reimagine the human experience. We're excited to see how teams further fine-tune their technology systems as we lead up to finals testing."
The XPRIZE finals, due to take place in Autumn 2022, will see the teams compete to win a share of $8m. The grand prize winners will receive US$5m (£3.7m) whilst second and third place will secure US$2m (£1.4m) and US$1m (£749,000) respectively.
Furthermore, Cyberselves was recently awarded funding for two projects managed by DASA. The 'TEL-E3' project is integrating UGVs with immersive control and haptic feedback. Meanwhile, 'TEL-SUBSEA' is developing telexistence technologies for underwater robots, alongside partners Resolve Robotics and the National Robotarium, hosted at Edinburgh's Heriot-Watt University.
The projects form part of an £800,000 programme run by DASA on behalf of the Ministry of Defence's Chief Scientific Adviser and the Nuclear Decommissioning Authority and managed by the Defence Science and Technology Laboratory.