What do drones mean for the future of warehouses and the supply chain? John Thornton investigates…
Drones – also known as uncrewed ariel vehicles (UAVs) – have existed for longer than you may think, with their roots dating back to World War I, when both Britain and the USA developed automatic, unmanned airplanes. Britain's Aerial Target, a small radio-controlled aircraft, was first tested in March 1917 while the US aerial torpedo, known as the Kettering Bug, first flew in October 1918.
In more recent years, there has been a number of significant developments in terms of drone adoption, usage expansion across industries, and global awareness; from technically manning sensitive military areas, to attracting hobbyists worldwide, drone technology has prospered.
Individuals, commercial entities and governments have all realised that drones have multiple functions. For example, drone start-ups have demonstrated their ability to detect mosquito breeding grounds to help eradicate blood-borne illnesses, assist city planners in mapping complex urban environments with cost-effectiveness and precision, and even deliver groceries, medical supplies and fast food to local communities in a safe and reliable way.
But what about the use of drones in one's own four walls, such as in warehouses for intralogistical purposes? Thanks to a combination of the rise of e-commerce, the greater customer service demands of retail stores and the shortage of skilled labour, competition for efficient warehouse operations has intensified, leading to more and more supply-chain decision-makers investing in new drone-related technologies. From finding items that are hard to locate and inspecting the upper part of racks to accessing narrow storage areas, drones and logistics are beginning to fly in tandem.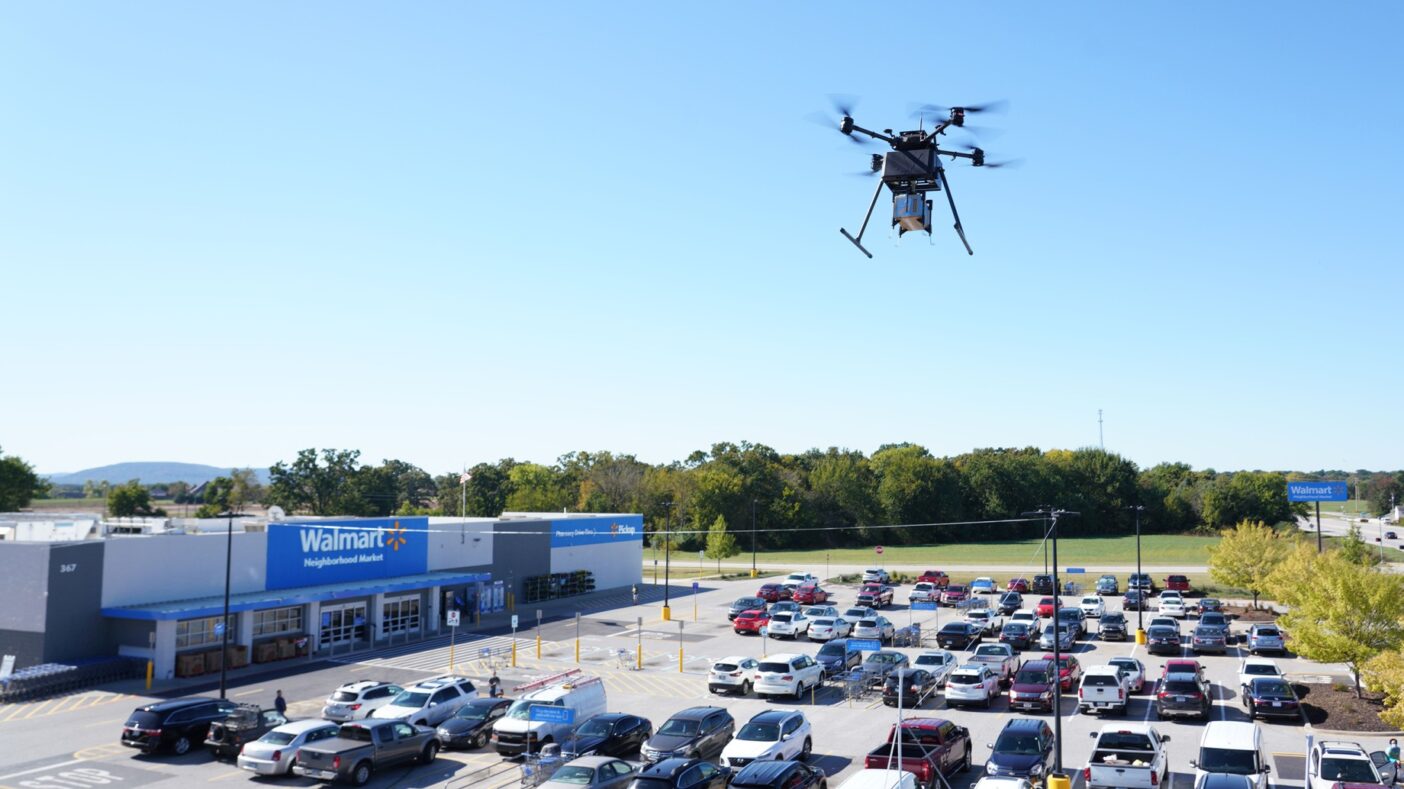 According to George Burne, business development manager at Leeds-based commercial drone specialist Coptrz, the use of UAV technology for internal warehouse inspections offers several benefits. "One of the significant advantages is the increased safety and well-being of the inspection teams. By utilizing UAVs, the need to put humans in confined spaces or at heights is eliminated, significantly reducing the risk of fatalities or injuries."
Burne says that UAV technology has been successfully trialled in stock room areas for the past 15 years, demonstrating its potential in enhancing warehouse inspections. "For instance, Yusen Logistics conducted a six-month trial using the Flyability Elios UAV. By connecting their scanners to the drone's camera, they were able to locate and gather inventory data without endangering human workers," he explains. "Additionally, UAVs can move at a faster pace, allowing for efficient inspection of entire rows of shelving in a single flight."
Indeed, saving time on inventory checks is being heralded as an almost revolutionary area of application for drones in the warehouse. Traditionally, stock on hand is counted manually in what can be a tedious, weeks-long process. This requires not just lots of time, but also large amounts of manpower. And since this job often tends to be done outside of regular business hours, it can result in numerous costly hours of overtime and overtired staff, which, in turn, can raise the error rate and increase the required rework.
However, as Neil Bellinger, head of EMEA at automation parts supplier EU Automation, explains, inventory by drone can not only be done outside business hours and on weekends, but it also reduces the required time to a minimum. The mechanical helpers used for this job are equipped with high-resolution cameras and lidar-based scan technologies that enable precise, accurate and detailed in-flight stocktaking. During a flight, a drone can take as many as 30 pictures per second, cataloguing all articles in the shelves using barcodes, QR codes, RFID or industrial-focused Internet of Things technologies. The pictures are immediately analysed and display current stock levels or storage errors.
"Using drones allows businesses to free up valuable time to concentrate resources and attention on other operations instead," says Bellinger, while South African warehouse drone company DroneScan claims that a drone operator can scan more inventory in two days than 80 workers can in three.
US supermarket chain Walmart is an outlier in this regard. The company is currently working on perfecting the implementation of, and transition to, a completely drone-operated inventory, which it then plans to expand to all its subsidiaries. In addition to enormous time and cost savings, the company hopes the transition will enable a more efficient use of staff.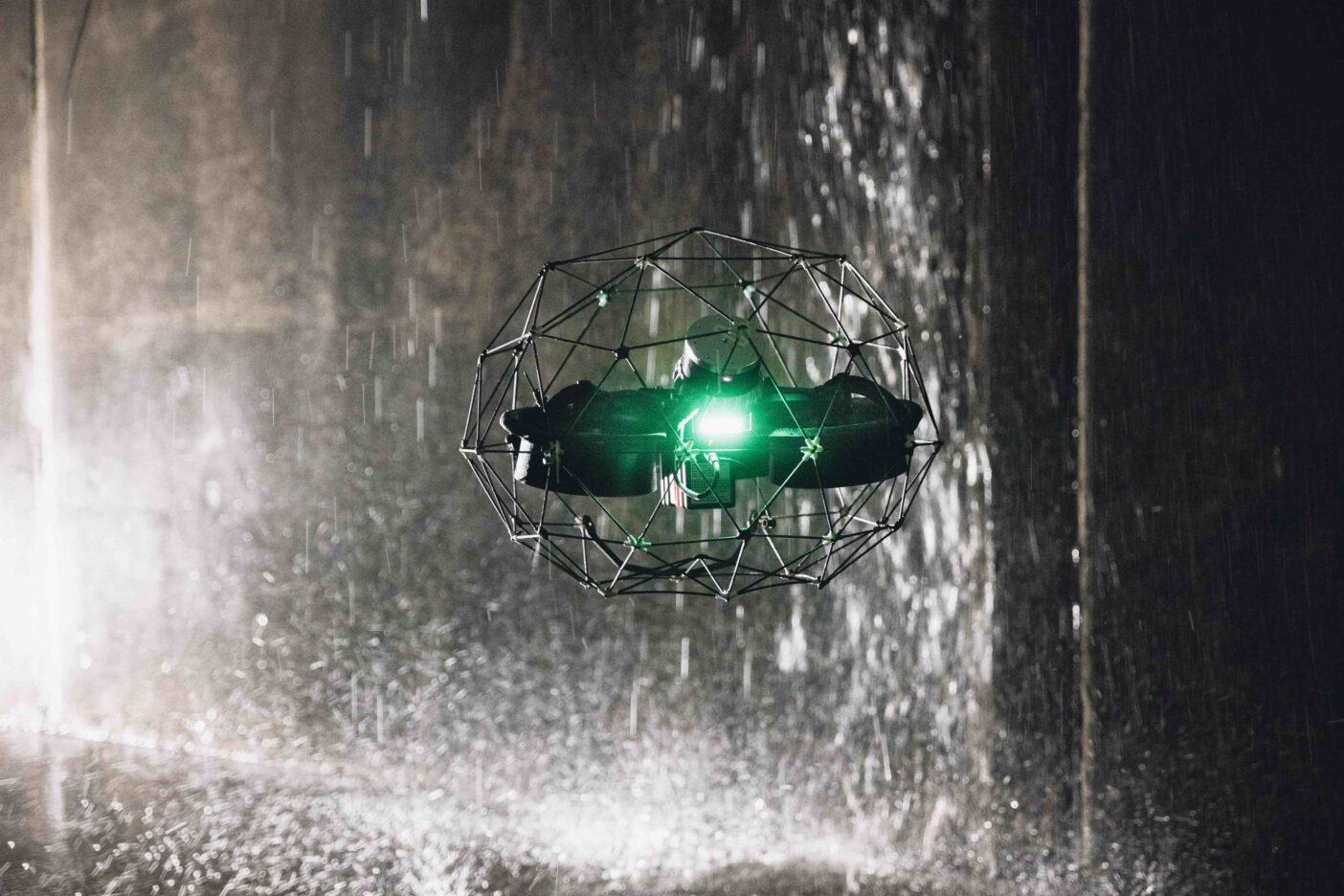 Sky's the limit
Another main field of application is the transport of items. Drones used are usually very light in weight and small in size in order to operate successfully within the interiors of warehouses and the narrow and high rows of shelves. Despite their small dimensions, most UAVs have enough load capacity to deliver the items from A to B without issue, as Bellinger explains. "Most drones can transport parts weighing up to 5kg and fly to warehouses to collect and deliver. The use of drones to transport parts for picking and packing purposes saves businesses valuable time."
Regarding the area of in-house spare parts transport, where the required items are flown to where they are needed, such as a conveyor belt, the time saved here can help reduce or even avoid machine downtimes and losses of productivity. For example, German automotive manufacturer Audi has piloted an indoor drone at its Ingolstadt facility. Navigating via sensors, the UAV autonomously transported automotive parts up to 2kg in weight at a speed of up to 8km/h directly to the required step in the manufacturing process.
But the innovation doesn't stop there. "Drones can be programmed to fly over buildings and crossings, removing obstacles that would slow delivery drivers down," says Bellinger. "These obstacles are recorded in real-time, and routes can be pre-programmed and altered accordingly, allowing for an efficient delivery system."
UAVs could also act as guards, constituting a new surveillance system and controlling warehouse access. As these apparatuses can fly without interruption for many hours, they can fulfil their roles with the utmost efficiency and without the need for working shifts. Additionally, by being airborne, they have a much broader view of the installation. Therefore, they could serve to help operators, telling them how to move safely and perform more delicate tasks, such as moving forklifts in narrow aisles.
What's more, in contrast to outdoor flights, indoor flights do not require supervision by a pilot. There are also no unforeseen obstacles to be expected inside a building, which simplifies navigation. As a result, the UAV can be steered automatically and without the need for direct human supervision. Thus, the drones are not controlled manually, but by means of sophisticated software that efficiently distributes tasks to the individual drone and monitors them to avoid collisions with other objects or people.
No man's land
Drones are far from being just fancy flying cameras. Their sophisticated technology allows them to obtain and record information where humans cannot, such as in dangerous environments and difficult to access areas.

Although challenges have slowed the introduction of drones in warehouses, such as a lack of consistent and clear regulation, this regulatory gap was bridged in 2021, when new EU guidelines on leisure and commercial drone operation were established to regulate the manufacturing and operation of drones by taking a risk-based approach.

"The risk is categorised into low, medium and high, each having regulations and restrictions," says Neil Bellinger at EU Automation. "The prohibition on beyond visual line of sight operations has also been lifted for drones that weigh more than 5kg. This allows bigger drones, suitable for commercial and industrial applications, to be used more consistently in logistics, although their use beyond visual line still requires approval.

And while the Civil Aviation Authority (CAA) governs drones in the UK, for internal use, such as within warehouses, the CAA does not have control over how UAVs are operated or controlled. "The responsibility lies primarily with the on-site health and safety teams," explains Coptrz's George Burne. "It's worth noting that sometimes industry ideas related to UAV utilisation may face resistance due to limited knowledge and understanding among these teams."
Not so fast
The technology, however, still has several limitations to overcome. According to Bellinger, "some issues need to be improved before we are likely to see widespread adoption of drones in warehouses, such as battery life and payload capacities". Meanwhile, global management consultancy Argon & Co warns that some existing warehouse management systems may not accommodate this new technology, or some may have limitations in customisation to provide full benefits. Therefore, suitability must be checked before identifying the right drone technology partner.
And, as alluded to by Bellinger, current battery technology limits drone flying time, which means the drone would have to come back for charging after small cycles. According to Argon & Co, this challenge can be addressed by multiple drones deployed in sequence, such as when the battery is low, the drone comes back for charging and a second drone flies out to take over the activity.
Another alternative is connecting the drone through a cable to a mother autonomous vehicle, which moves on-ground. This arrangement increases drone-deployment time as larger vehicles with batteries are available to support the drone for power. There is also an option for a wireless charging landing pad that the drone knows to fly back to. This allows for another level of autonomy that removes the step of going out and switching dead batteries with a new one.
Other hurdles to overcome include reducing obstacles such as support pillars; creating uniform shelf height and width to regulate drone movement; removing 'barcode clutter' (asking drones to read different barcode symbologies increases processing time); creating new safety measures to account for numerous flying robots populating the warehouse; and more. The goal of so-called 'continuous inventory' – an inventory management process that never stops, even for working hours – requires the help of powerful drones, and thus finding answers to these issues.
But, if UAV technology continues to evolve and is adequately developed, these flying robots could transform and optimise many supply-chain processes, which, in turn, could compel businesses to improve and modernise their installations, ushering in a new era for logistics.
This article was first published in the July 2023 issue of Robotics & Automation Magazine. Read the original article.