Manufacturer Keyence will be giving visitors to the co-located Robotics and Automation and IntraLogisteX the chance to try out its latest range of handheld computers and code readers at the NEC Birmingham on 28-29 March 2023.
IntraLogisteX will be co-located for the first time with the UK's largest dedicated robotics and automation exhibition – Robotics and Automation – at the NEC Birmingham on 28-29 March 2023.
At Stand i523, Keyence will be showcasing its newly-released BT-A700 Series handheld computer and the SR-5000 Series high-speed code reader.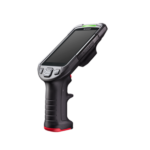 The BT-A700 Series handheld computer has a reading range of up to 10m, allowing codes to be read from distance and only using one hand. This gives users the opportunity to read codes without having to leave the seat of a forklift, which could save valuable time in warehousing processes and ultimately lead to greater levels of efficiency. It is equipped with 'an advanced image processing algorithm, providing a stable read on challenging codes such as those obstructed by plastic wrapping or wrinkles'. Keyence believes that these features, paired with the robust build and 'easy-to-use' interface, make the reader ideal for a range of applications such as inventory management, warehouse processing, picking, inspection of received goods, and more.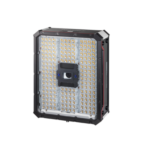 The SR-5000 Series logistics code reader is intended for in-line applications such as code reading on conveyors. It offers an ultra-wide field of view, ultra-long depth of field, and high-speed reading. This enables it to capture codes on fast-moving packages, regardless of the positioning of a label on a package and the different shapes and sizes of a package. Keyence claims that the readers' triple decoding capabilities mean that objects moving at high speed can be read stably and reliably.
The Keyence team will be available to speak to throughout both days of the event, allowing visitors to the stand to try out this technology for themselves.
Keyence (Stand i523) will be at IntraLogisteX on 28-29 March 2023 at the NEC Birmingham. For more information, visit www.intralogistex.co.uk and www.roboticsandautomation.co.uk