With just weeks to go until Robotics and Automation 2023, Robotics & Innovation meets Tony Dobson from SnapFulfil (Stand i704), one of this year's many market-leading exhibitors, to find out what the company will showcase at this year's show, which takes place alongside IntraLogisteX 2023 at the NEC Birmingham on March 28-29…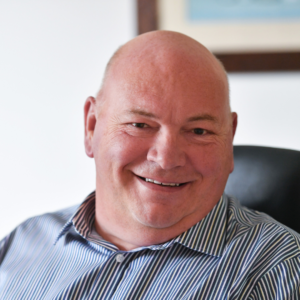 Name: Tony Dobson
Job Title: CEO
Organisation: SnapFulfil
Can you please share a little about yourself with our visitors?
As CEO of Synergy for the last 10 years, I have overall responsibility for all our global activities, but I'm fortunate to work with a highly experienced and focused senior management team, which allows me to spend more time developing the commercial side of our business. With more than 35 years' experience in supply chain technology, both on the vendor and end-user side – in developer, designer and procurement roles – I have a somewhat unique understanding of the role digital and cloud-based solutions play in helping companies achieve their strategic goals. This gives me a unique insight into our clients' needs and especially how our highly configurable SnapFulfil warehouse management system (WMS) solution can help them adapt and pivot quickly and efficiently.
Can you please tell us why you have chosen to exhibit at Robotics and Automation and IntraLogisteX?
IntralogisteX is a well-respected event in the warehousing and fulfilment industry. We have exhibited at the show for many years and it has consistently delivered high quality sales leads, from like-minded visitors who appreciate our visionary approach to the marketplace. Sister show Robotics and Automation is also proving to be one of the premier events for showcasing the latest developments in warehouse automation technology and being here at the NEC provides us with a great opportunity to set our stall out for the challenging times ahead – as businesses increasingly look to alternatives to improve productivity and efficiencies.
What will you be sharing with visitors to the exhibition?
As companies invest in new automation and tools to mitigate labour challenges and make warehouses more efficient, single point integrations can prolong onboarding time and slow growth. Integrating all components to yield the anticipated value is difficult and time-consuming. Consequently, we'll be unveiling our latest breakthrough platform solution, which is designed to orchestrate all automation products and robotic systems within the warehouse, in the most efficient way possible – and in just weeks, without major software upheavals. Watch this space!
What do you feel are the biggest challenges facing the industry at the moment?
There is huge growth and demand in the direct to consumer (D2C) e-commerce sector and we see this trend continuing. We help customers achieve their D2C ambitions with a continued focus on customer retention and accuracy – so that those new to it don't make mistakes while rushing to compete with established e-commerce retailers. The shift to modern D2C retail also means that data gathering and insight is ever more important when it comes to understanding not only goods in and out and staffing patterns, but rapidly evolving consumer habits.
This need for real time data will continue to drive demand for intuitive WMS, with built-in flexibility and capability to store and interpret data in one place. The power of data delivered by SnapFulfil enables customers to keep up with demand while scaling for growth. A best-of-breed WMS like SnapFulfil also allows retailers to track progress and reconfigure changes to achieve the best results and most efficient fulfilment operations. However, there is no point in being quicker and having speed of delivery if you are sending the wrong product to the wrong person. It's also about delivering accuracy – and SnapFulfil is very precise and reliable.
What are you looking forward to at Robotics and Automation and IntraLogisteX this year?
We recognise the value of the co-located Robotics and Automation and IntraLogisteX as prime networking events in the global calendar; so much so, that we are using them as the platform for us to launch our latest software solution, that will shape the future of warehouse systems connectivity.
Why are events like Robotics and Automation and IntraLogisteX important to the industry?
In a world where virtual communications is the business norm, you still can't beat the opportunity to network in real life. Events such as Robotics and Automation and IntraLogisteX give us an opportunity to meet up with existing contacts and create new ones.  They simply make business sense.
SnapFulfil (Stand i704) will be at the co-located Robotics and Automation and IntraLogisteX 2023, which takes place on 28-29 March at the NEC Birmingham. Register at roboticsandautomation.co.uk for your free visitor pass, which also includes access to IntraLogisteX 2023.