Smyths Toys has implemented three 'right-size' auto-boxing systems at its fulfilment centre in Corby, Northamptonshire, to boost throughput for its e-commerce business.
Supplied by Sparck Technology, two CVP Impack machines can each form and seal up to 500 cardboard boxes per hour, and one CVP Everest machine can create up to 1,100 boxes every hour.
The introduction of the auto-boxing machines is part of a major investment into warehouse automation at the Irish multinational toy retailer's Corby facility aimed at increasing capacity and improving sustainability.
The move will reportedly see more than 70% of orders packed automatically by the CVP machines.
Stephen Kearney, warehouse manager at Smyths Toys, said: "We believe in automation and have invested in advanced technologies where we can see it will bring significant results.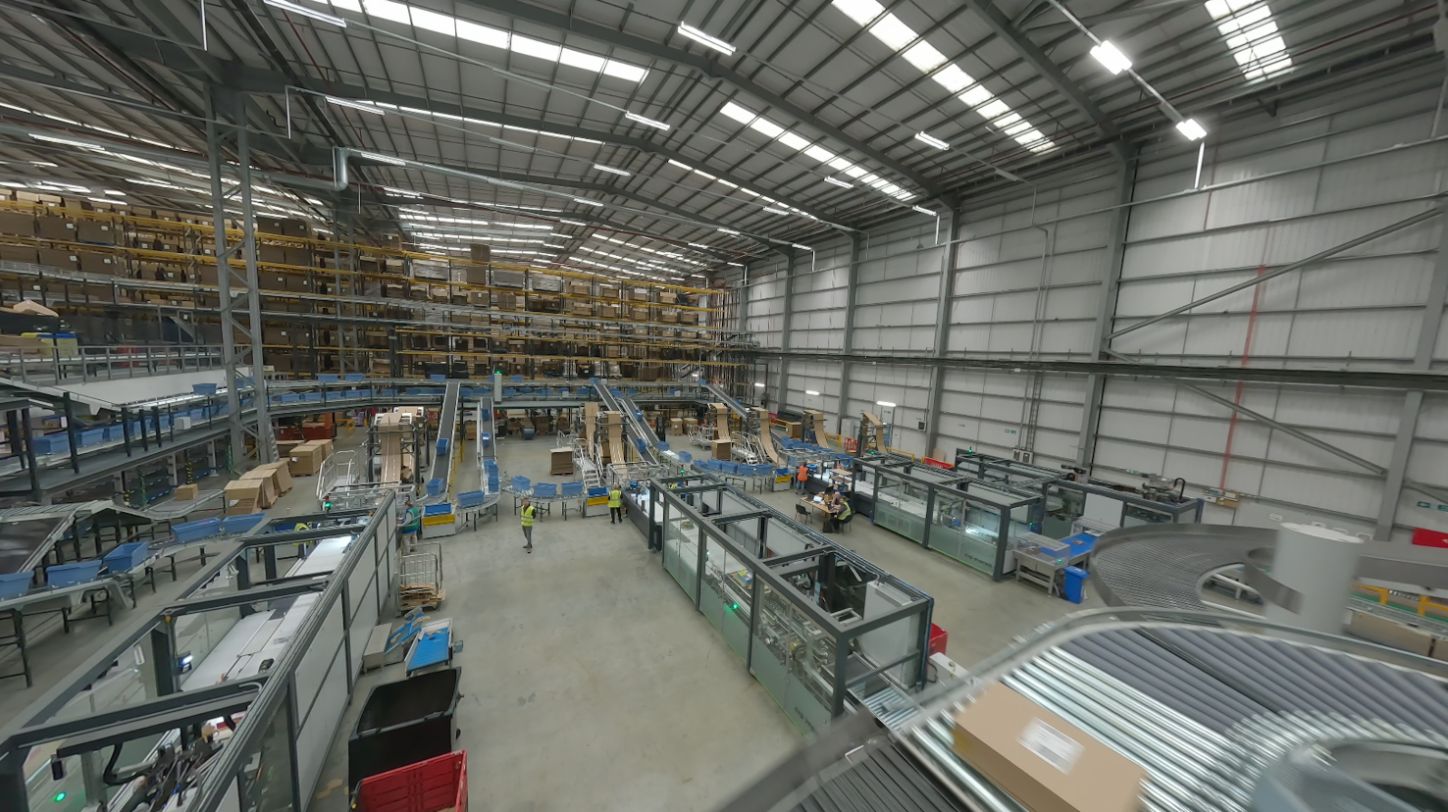 "We needed to increase throughput for our fast-growing online business and the most obvious means of achieving the performance required, particularly for peak, was to leverage the speed and efficiency of right-size packaging technology.
"Importantly, these packaging systems are highly flexible, capable of producing tailor-made packages at speed, whilst being able to cater for single or multi-item orders with differing product profiles.
"We could also see how fit-to-size packaging would help us further improve our position on sustainability through optimising package size and removing the need for void fill."
To optimise throughput and minimise waste, all three CVP machines supplied to Smyths Toys have dual induct stations and double corrugate feeders for 600mm and 800mm card.
And, to help advance environmental performance, paper tape is used for sealing packages, aiding the recycling of cardboard.