AI-enabled robotic solutions provider Berkshire Grey, which works to automate supply chain processes, has introduced its next generation Robotic Product Sortation (BG RPS) system for order fulfilment.
This high-capacity automation solution robotically picks, sorts, and packs individual items into outbound order containers without the need for operator interaction. The latest version of BG RPS includes new features including a dual wing design that increases speed by over 25% and doubles the simultaneous order processing capacity.
Berkshire Grey said this approach augments human labour to provide additional order processing capacity in existing operations and facilitates lights-out warehouse operations for customers looking to fully transform fulfilment operations in the face of increasing labour shortages.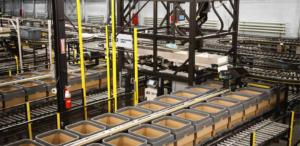 Currently deployed at multiple retailers, BG RPS is specifically designed to autonomously pick, sort, and pack large orders in high volume operations for store replenishment, e-commerce, and B2B fulfilment.
BG RPS systems are made to be easily integrated into existing operations to process growing e-commerce and less-than-case order volumes. The systems are compatible with a range of products, packaging, and order types including health and beauty items, apparel, electronics, housewares, packaged food, childcare products, pet care, office supplies, toys, medical devices, pharmaceuticals, and other general merchandise items.
"Our Robotic Product Sortation (BG RPS) solution uses AI and machine learning software coupled with advanced machine vision, sensors, patented gripping technology and engineered material handling components to reimagine work for enterprises thriving in an on-demand world," said Steve Johnson, COO at Berkshire Grey.
"RPS is a proven solution that addresses some of the most labour-intensive processes our customers face in their fulfilment operations."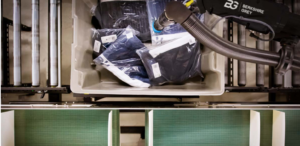 Powered by BG's core AI-enabled Software Platform the solution aims to delivers best-in-class SKU coverage, real-time picking accuracy, and unparalleled autonomous throughput that enables distribution centres to double order processing capacity.
The systems can be used as stand-alone modules, in conjunction with other Berkshire Grey technologies, such as mobile robots, or integrated with ASRS solutions from multiple suppliers.
Furthermore, the modular design allows enterprises to scale the number of simultaneously fulfilled orders into the thousands and the number of items robotically picked per week into the millions.