Ceva Logistics, a third-party logistics provider, has opened a 135,000ft2 facility near both the Port of Long Beach and the Port of Los Angeles, which will be equipped with a range of robotics solutions.
Boston Dynamics will supply the robots to support some site activities, with Ceva claiming that this hub is the only transload facility in North America to offer a cross-belt sortation device.
This device was designed to sort 10,000 parcels every hour based on preselected variables such as size, colour or preferred carrier.
Some of the key customers the site will cater to include automotive, consumer retail and technology companies.
Ashfaque Chowdhury, managing director for North America, Ceva Logistics, said: "The addition of our Los Angeles transload facility demonstrates Ceva's ongoing commitment to expanding our services in North America.
"The new site builds on our robust network of warehouses across the continent, giving our customers more control and flexibility over their supply chains."
Ceva will be one of the first US companies to utilise Boston Dynamics' Stretch robots to unload boxes.
The autonomous robots can operate continuously, which their developer claims can improve efficiency and prevent safety concerns associated with using manual labor for the same process.
Other functions of the technology include security, with the robot also patrolling the site.
The logistics company expects to process a total of 26,000 floor-loaded containers during the facility's first year in operation and to double its capacity within three years.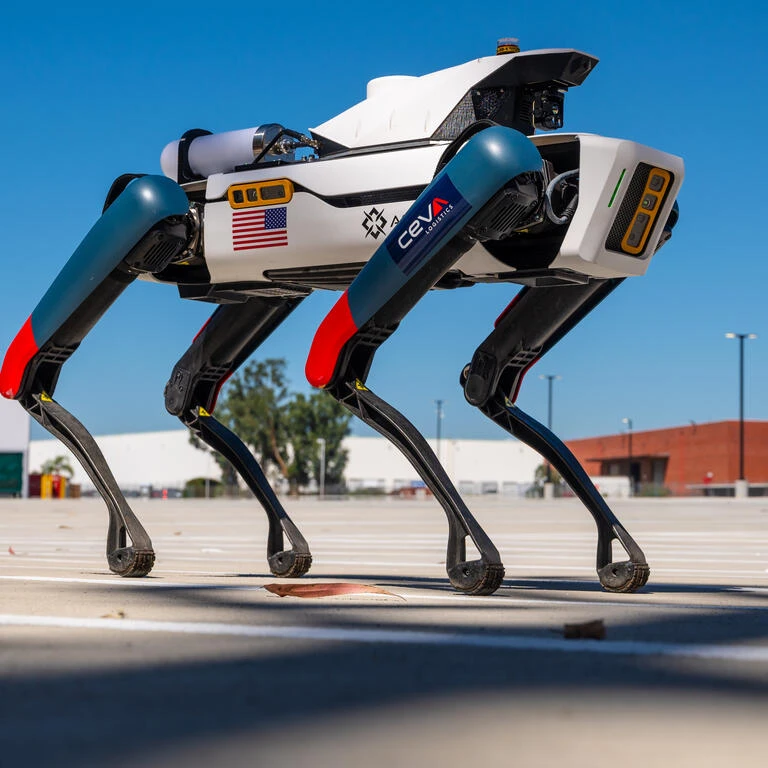 Kevin Blankespoor, senior vice president and general manager of warehouse robotics, Boston Dynamics, said: "We're excited to deploy our robots at CEVA's new facility. Stretch is designed to safely and rapidly unload containers, which can be a difficult task to perform manually based on the height and weight of boxes, as well as the often-high temperatures found inside containers.
"Stretch can reach boxes up to 50lbs in weight, its vision system enables it to adapt to different stacking configurations, and it does not require any pre-programming. The robots are ready to go to work as soon as they arrive."