British food robotics company Karakuri has installed its autonomous foodservice system at Ocado's headquarters, providing fresh, personalised lunches for the 4,000 employees returning to the office.
The start-up said this is the world's first installation of foodservice robotics in a large, high-volume catering environment and is a coordinated effort between Karakuri, Atalian Servest, a facilities management services company, and Ocado.
Semblr, formerly the DK-One, has been designed to address the biggest challenges facing the foodservice industry – increasingly complex consumer diets, labour shortages and food waste.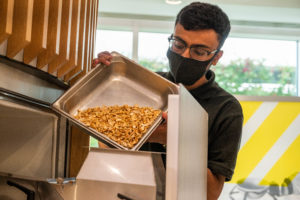 This first deployment of Semblr aims to showcase advanced food preparation robotics technology.
Semblr provides 2,700 different combinations of the dishes, customers can specify down to the gram what hot and cold items, proteins, sauces and fresh toppings are included. Karakuri added this is something that is simply not possible in traditional restaurants and commercial catering.
The implementation of Karakuri robotics, in partnership with Angel Hill Food Co, the corporate catering division of Atalian Servest, aims to showcase how the company's technologies can be used to support restaurants and retail environments in a post-Covid world.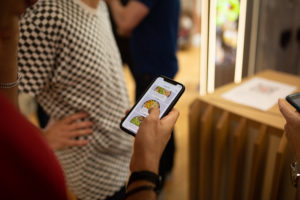 The clean, contactless nature of robotics makes it ideal for supporting the hospitality industry as they adapt to new ways of working due to labour shortages and a more socially distanced way of working, according to the partnership.
Furthermore, Semblr's installation will provide Karakuri with data and learnings that will support future site installations and product developments.
Barney Wragg, CEO and co-founder of Karakuri, said: "Putting our robot in action in a busy dining room for the first time marks a huge milestone for everybody at Karakuri.
"We've come a long way in two years and our mission remains the same – to develop robots that support the hospitality and catering industry and improve the experience for both hospitality operators and customers.
"What we've delivered to Atalian Servest at Ocado is the most advanced food robotics technology in the world. We will be watching with anticipation and excitement how Ocado's employees enjoy the food."
The work to trial Karakuri's machine in Ocado follows the online supermarket taking a minority stake in the technology company in May 2019.