Watch this webinar by Zebra Technologies and Logistics Manager, our sister publication, to learn about how warehouse modernisation is driven by advancements in technology.
Zebra's latest vision study survey looks at how warehouse modernisation is driven by advancements in technology and its impact on warehouse transformation, productivity optimisation, process improvement and cost reduction.
Zebra's 2023 Vision Study addresses three key topic areas:
Supply chain resilience & agility
Achieving the perfect order
Automation, augmentation & labour planning.
Join us to find out how leading organisations use technology to modernise and transform their warehouse operations for future resilience.
When? 3pm (bst), Thursday 28 September 2023
Where? Online (zoom)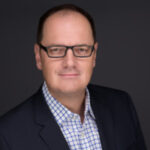 Andre Luecht
director, global strategy practice lead – transport & logistics –

 
Zebra Technologies

Andre is Zebra's global strategy lead for transport and logistics. He spent the last 25+ years in the supply chain, warehousing, transport and logistics field, both as provider of technologies and services and as customer. His international career includes multiple senior leadership roles such as global VP for DHL or GM for TNT/FedEx and has seen him posted in India, Belgium, Germany and Singapore. Andre holds an MBA in supply chain management from Syracuse University in NY, as well as a Lean Six Sigma Black Belt designation.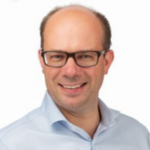 Stephan Pottel
industry director manufacturing, EMEA – Zebra Technologies
Stephan has more than 20 years of industry experience in bringing new technologies to early adopter customers across the transport, logistics and manufacturing verticals. He has been with Zebra since 2017 as part of the EMEA strategy and business development team and is looking after trends and key market drivers in the automotive industry. He holds a bachelor's degree in applied computer science from the University of Applied Sciences Niederrhein in Germany.
Michelle Mooney
editor – Logistics Manager Magazine
Michelle Mooney is a philosophy graduate from Birkbeck University of London and editor of Logistics Manager. Michelle has a particular interest in sustainability and ethics in the supply chain, and also enjoys writing about international logistics and air cargo. Recently, Michelle hosted Logistics Manager's Supply Chain Excellence Awards, a gathering of the industry's top professionals, as well as having chaired Logistics Manager's Sustainable Supply Chain Conference.